The average UK house price fell by 0.4% in September, but it remains higher than the level recorded in the month that the Bank of England started its run of rate rises, according to the Halifax House Price index which can be seen here.
On a month-on-month basis, average house prices have been falling for six months in a row.
But Halifax, which released the index, said the average property price remains 1.0% above the level seen in December 2021, the month when base rate started to edge up, from 0.1% to 0.25%.
Its report said: "House prices have proven more resilient than expected over that period, despite higher mortgage rates suppressing market activity."
The Bank of England's recent decision to hold the base rate at 5.25% ended a run of 14 consecutive increases.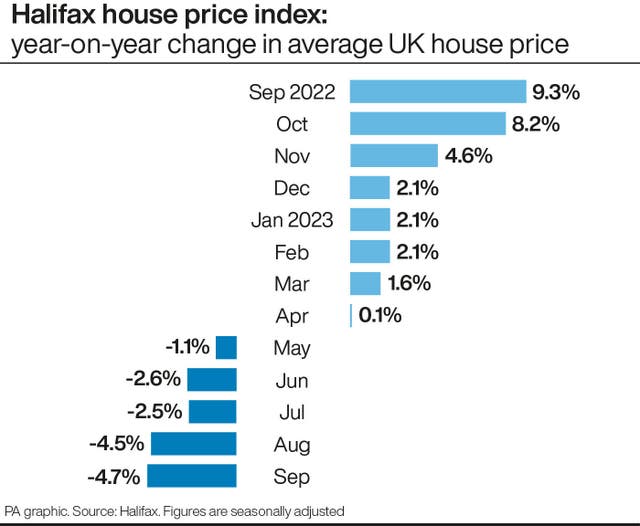 Property prices dropped by 4.7% annually in September, with southern England continuing to see most downward pressure on prices, Halifax added.
The typical UK home now costs £278,601, which is around the level seen in early 2022, Halifax said.
The average property price remains more than £39,000 above pre-pandemic levels, despite being around £14,000 below a peak recorded in August 2022.
Kim Kinnaird, director, Halifax Mortgages, said average UK house prices "remain some £39,400 higher than in March 2020, such was the extraordinary growth seen during the pandemic.
"Activity levels continue to look subdued compared to recent years, with industry data showing lower levels of new instructions to sell homes and agreed sales.