Speculation is growing that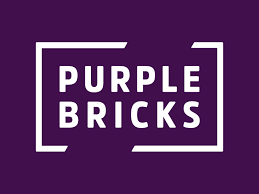 Purplebricks is preparing to offload its lettings business after allegedly putting thousands of landlords at risk of being fined after failing to follow basic tenancy law.
Recent regulatory failings have had an adverse impact on the business and pushed its share price to new lows.
Shares in the AIM-listed firm currently stand at 23.4p, down from 103p 12 months ago. The company floated at 95p in December 2015.
Now the online estate agent is reportedly drawing up plans to sell its troubled lettings business following the recent rental management fiasco
According to The Telegraph, the firm's chief executive, Vic Darvey, and other senior employees have discussed plans in recent weeks to sell the lettings division of the company, with sources telling the publication that auditors have now been approached with a view to assessing the business prior to sale.
Purplebricks was forced last month to delay the publication of its first half results to provide for any potential future claims which could arise under the Housing Act in relation to this regulatory process issue.
The move followed speculation that the online estate agency could potentially face a bill of up to £30m after it allegedly put thousands of landlords at risk of being because it failed to follow basic tenancy law.
Property Industry EYE revealed in November that Purplebricks had failed to properly serve legally required documents to tenants explaining their deposits have been put into a national protection scheme.
Purplebricks accepts that there could be future claims against the firm, and provisionally estimates a potential financial risk in the range of £2m-9m.
Purplebricks, which recently said the six-month period to October 31 had been "challenging", is currently being investigated by Propertymark for potential tenancy law breaches.
A statement from David Oliver, head of Propertymark Compliance, said: "It is important that any allegation made against an agent be substantiated with viable evidence.
"As a representative body we take any allegations against our members incredibly seriously and we will be investigating the claims of failure to properly register tenancy deposits by Purplebricks.
"Legal procedures exist to protect both agents and their clients. Performing them properly not only protects agencies but is paramount for consumer confidence, providing transparency between businesses and their customers.
"Agents fight against a stigma and ensuring processes are in keeping with legal and professional standards is a key part in changing our reputation."